Teen Cancer America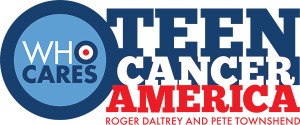 Every adolescent and young adult (AYA) that gets diagnosed with cancer in the United States deserves access to specialized clinical care and support services that improves their survival and quality of life during and after treatment. Teen Cancer America provides the expertise that hospitals and healthcare professionals require to understand the unique needs and nuances of AYA cancer care. We are the only organization that offers this specialized education, guidance, and support.
Teen Cancer America meets hospitals where they're at. We provide individualized and free consultations to all types of health systems interested in AYA program development. This strategy work will lead you to develop an inter-disciplinary team, identify your key stakeholders and opportunities, and create a structured plan for an evidence-based, sustainable, and comprehensive AYA program that is specific and complimentary to your institution.
 Website: https://teencanceramerica.org/
We help health systems
We develop age-specific programs that restructure the health system to best support the currently underserved population.
Young people with cancer need specialised care and emotional support. Teenage Cancer Trust is the only UK charity dedicated to meeting this critical need.
Teenage Cancer Trust create world-class cancer services for young people in the UK, providing life-changing care and support so young people don't have to face cancer alone.
We fund 28 specialist TYA cancer units within NHS hospitals bringing young people aged between 13 and 24 together to be treated by teenage cancer experts in a place designed just for them.
We offer peer support events to reduce isolation and fund over 100 specialist staff working in the NHS to ensure young people receive the best care and support.
Website: www.teenagecancertrust.org
Canteen is an Australian not-for-profit that provides free and tailored support to young people aged 12-25 who are impacted by cancer. Whether they are dealing with their own diagnosis, a close family member's cancer or the death of a loved one, Canteen provides a vast array of services.

All support services are underpinned by Canteen's research and evaluation team who conduct world-class psychosocial research with the ultimate goal of transforming the lives of young people affected by cancer.
Canteen was set up by a group of young cancer patients in 1985 and is one of Australia's leading cancer organisations where young people still guide the organisation at every level.
Website: www.canteen.org.au